Recruitment
You will find on this page information regarding current open positions at Tsugu Tsugu Inc.
Open positions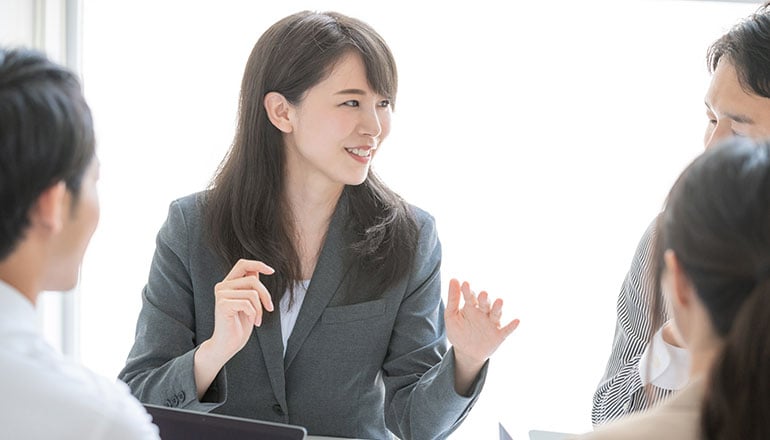 Tsugu Tsugu Inc. , which provides a wide range of products and services related to kintsugi, was founded on March 2, 2020. Despite having been founded right in the middle of a pandemic, the company has been growing rapidly.
At first, the company was run by a single representative, but orders for kintsugi kits were so overwhelming that more hands were needed. In October 2020, Tsugu Tsugu Inc. hired its first employee. In 2021, the number of employees increased further (from 1 to 4), and the company started having full-time employees.  By March 2022, the company had 7 employees. It has also started hiring foreign staff members, which has made Tsugu Tsugu Inc. an even more international and interesting company to work at.
We previously had to take down job postings because we had received far more applications than we expected. Even when there is no job opening advertised, we receive an increasing amount of messages from skilled professionals interested in kintsugi. Some of them have joined our company.
From now on, we will not post our open positions as often. However, we are always on the lookout for talented people who share our vision and want to work with us! If you are interested in joining our company, please check the hiring process at the bottom of the page.
What does Tsugu Tsugu Inc. do ?
The main businesses we are currently engaged in are as follows:
1. Sales of kintsugi kits (TSUGUKITs): https://shop-kintsugi.com/
2. Operation of the online kintsugi matching platform "tsugutsugu": https://tsugu2.com/
3. Kintsugi workshops and training (Ebisu studio, Asakusa studio and online): https://kintsugi-girl.com/7027/
4. Kintsugi repair services : https://kintsugi-girl.com/8052/
5. Sales of objects restored with traditional kintsugi: https://www.etsy.com/jp/shop/KintsugiJapan
,,, and many more projects !
Although Tsugu Tsugu has grown pretty fast, we are still a small company. We would like to keep expanding our business and contribute to the making of a more sustainable society while achieving our goals one by one.
Application closed (11 Aug 2022):
Secretary/Accounting/Administrative staff (full time, working weekends and 5 days a week): 1 person

You will work closely with the president and provide support for the president and our kintsugi repair team. It is a position that entails a lot of responsibilities.
We are looking forward for someone who agrees with our vision and is looking to work as a united team to grow the company and help more people lead fulfilling lives thanks to kintsugi. Someone who likes to take care of people and is able to work quickly and efficiently would be the most suitable for this position.
Although you will not be involved in kintsugi repairs and workshops yourself, working at Tsugu Tsugu Inc. will give you plenty of opportunities to deepen your knowledge of kintsugi. (You are also welcome to practice kintsugi for yourself during your breaks if you wish to.)
In addition to supporting the president, this position involves a lot of customer support, including answering emails and phone calls with customers and suppliers, ordering and managing the inventory of materials to make kintsugi kits, as well as packing and mailing restored kintsugi vessels. If you are a driven individual, a good team player and you also have interest in learning more about kintsugi, do not hesitate to get in touch with us !
The first six months will be a training period but, after that, depending on your performance, we will consider you for a permanent position.
We will fill the position as soon as we have found a qualified candidate.
【How to apply】
If you are interested in kintsugi, share our vision, and would like to work with us, please contact us directly using the following e-mail address: info@kintsugi-girl.com
When applying, please make sure to send us the following:
– Resume (your name, date of birth, commuting route to our kintsugi studios)
– Your past positions and skills that can be valuable for working at Tsugu Tsugu Inc.
– Reason why you want to work for us
Thank you very much for your cooperation.
CEO, Yuki Matano