Rent Luxurious Kintsugi Pieces of Tableware for Your Next Event !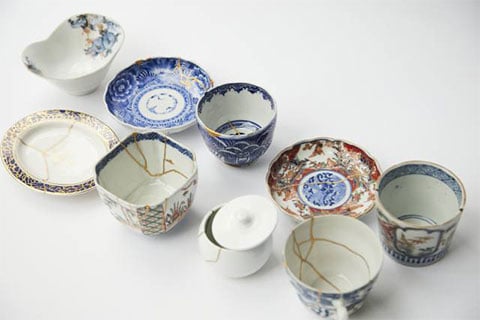 Tsugu Tsugu has started offering rentals of kintsugi objects.
Looking for a unique kintsugi piece to showcase for a special event ? Look no further ! At Tsugu Tsugu, you can find a wide range of kintsugi objects that will impress all of your guests. The rental process with us is smooth and worry-free. As the first in the industry to offer such services, we takes pride in matching our clients' particular requests.
At Tsugu Tsugu, we are specialised in traditional kintsugi repair, which is based on the used of natural and food safe ingredients such as urushi (sap of the lacquer tree). Since traditional kintsugi is completely food safe, you can use all of our kintsugi pieces to serve food and drinks without any worry.
Do not hesitate to reach out to us if you wish to make an event extra special with kintsugi pieces !
【Pioneer in the field】Rental of Kintsugi Pieces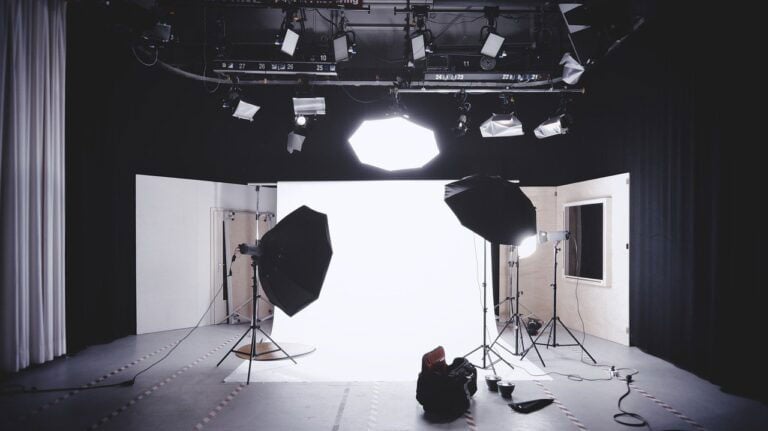 Over the last few years, kintsugi has gained popularity and we have noticed that there has been a growing demand for kintsugi pieces for special events, commercials or movies. However, it is complicated for most people to find a suitable kintsugi piece. Tsugu Tsugu has thus decided to launch its own kintsugi piece rental service !
We had never heard of any kintsugi rental service, but the idea came to us after receiving several requests from broadcasting companies and movie production companies who were interested in renting some objects we had restored in our studio. Through us, they could have a direct access to a wide range of kintsugi pieces that could be directly used for their project. There was no need to start a repair project from scratch and the objects could be reused or sold once they had been returned to our studio. Renting kintsugi pieces allowed these companies to focus on their project and not worry about going on a quest for a nice kintsugi piece. Since this type of collaborations kept increasing, we decided to launch our own rental / lease / subscription service for kintsugi pieces on October 1st, 2021. As far as we know, we are the first company in the field of kintsugi to offer such services.
Since we started our renting service, our kintsugi pieces have been used for a wide range of projects. Be it a movie project, a photoshoot, a large event, a campaign on social media, a sumptuous dinner, a marriage proposal, an anniversary, we can cater to all sorts of projects. Do you wish to hold a tea party where tea is served in authentic kintsugi cups ? Or do a marriage proposal in a room decorated with kintsugi pieces ? Or maybe you are looking to showcase the attachment of your brand to traditional craft, sustainability and resilience in a promotional video ? No matter what your project is, do not hesitate to get in touch with us !
At the beginning, we did not have a lot of objects available for rental at our studio because objects we restore with kintsugi are usually directly returned to their owners once the repair has been completed. However, with time, we have increased the amount of items available for rental and we intend to keep diversifying the type of kintsugi pieces we have in order cater to an ever-growing range of projects.
Kintsugi Piece Rental, a Convenient and Eco-Friendly Service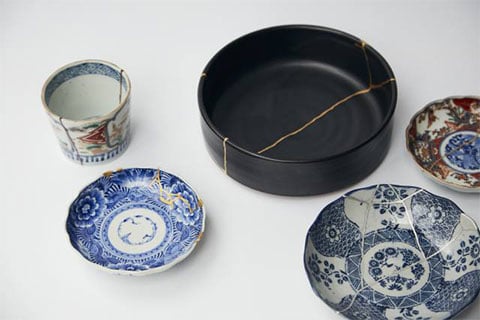 Tsugu Tsugu's kintsugi pieces rental service offers several advantages:
It is cheaper to rent kintsugi pieces than to purchase them. Especially for short projects.
Since you return it after use, you do not need a place to store it afterwards. Also, you avoid producing unnecessary waste since the objects are reused afterwards.
Traditional kintsugi is food safe, which means that all of our kintsugi pieces can be used to serve food and drinks.
Each piece restored with kintsugi is unique, which will add an extra special touch to your project.
Tsugu Tsugu can provide as well Japanese-style pieces as Western pieces in accordance with the needs of your project.
In which type of projects could you use kintsugi pieces ?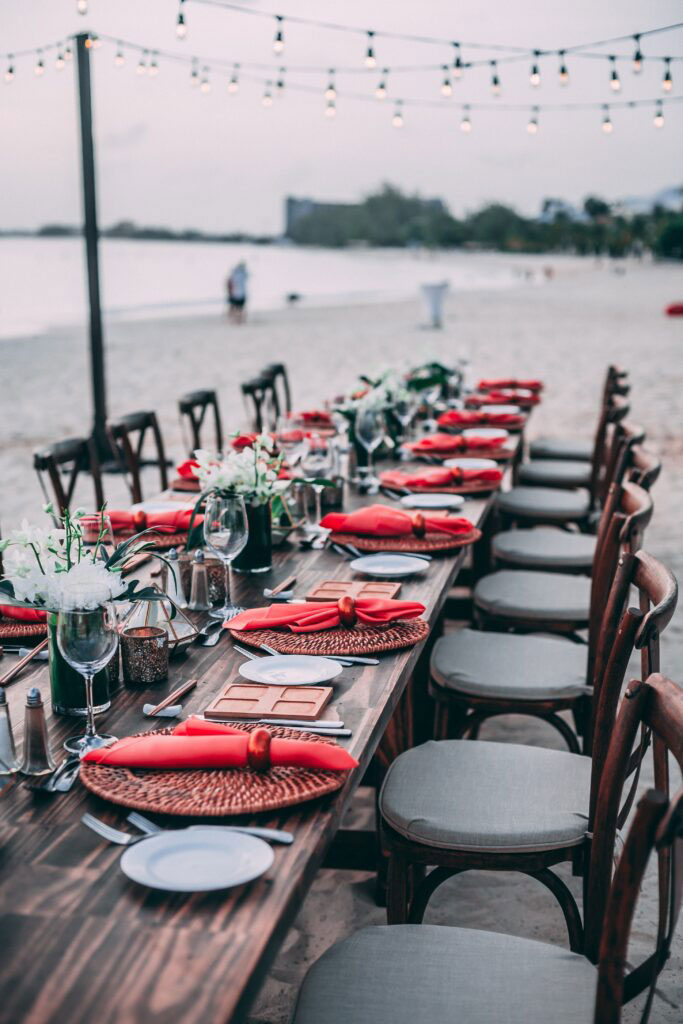 Kintsugi pieces can used for a wide range of projects. Here are a few exemples of situations where kintsugi pieces could be used:
A marriage proposal or a marriage anniversary: Kintsugi is universally associated with resilience and perpetual growth despite the bumps on the road of life, which can be compared to some aspects of married life. What about proposing in a room filled with kintsugi pieces and invite your person to commit to growing together ?
A fancy dinner: Thanks to their gold glow, kintsugi objects will instantly turn your dinner into a memorable, luxurious moment.
A Japan-themed party: Kintsugi is a Japanese craft known worldwide and using kintsugi pieces as tableware or as ornament will rejoice all guests fond of zen atmosphere and the wabi-sabi philosophy.
A commercial video: Kintsugi is an ancient Japanese craft that is widely associated with as resilience, self-healing, personal growth, self-love, imperfect beauty, sustainability and authenticity. If these are concepts that represent well your brand, Kintsugi pieces would very suitable to create impactful images that showcase the vision of your brand.
A movie: As Kintsugi is becoming increasingly popular in Japan and abroad, it has become more and more common to see kintsugi pieces in movies. The symbolic meanings associated in kintsugi can provide interesting opportunities for character development, regardless of the setting of the movie.
A birthday party, a weaning ceremony, a communion or a bar mitzvah : No matter the occasion, adding kintsugi touches will make the celebration extra special !
A post on social media about cooking or interior design: Kintsugi pieces will make your posts stand out even more !
In the age of social media, it is important to constantly keep your audience engaged with new and exciting content. Even if you are not directly involved in traditional craft, sharing your interest for authentic kintsugi pieces into your communication will tell things about you to your audience, which will in turn participate in reinforcing your own brand.
Kintsugi has also become a symbol of Japan abroad. Some people even come to Japan with the goal to study kintsugi. In our studios, although most of our students are Japanese, we have had students coming from all over the world. Kintsugi evokes a more traditional side of Japan that is particularly popular abroad. In this sense, the use of kintsugi can be a good way to get engage with people interested in Japanese traditions and culture.
For more information about the origins of kintsugi, please check the following blog post: The History Behind Kintsugi
How to Rent Kintsugi Pieces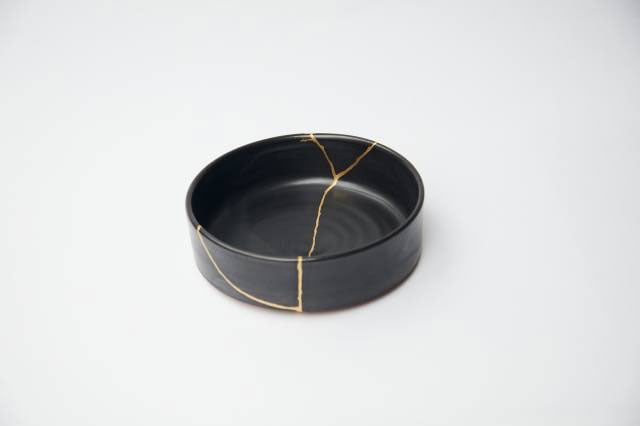 The process to rent kintsugi pieces goes as following:
Booking the rental: First, you should contact us by phone or by email. We would also recommend you to come by one of our studio to have a look at the kintsugi pieces that are currently available for rental and pick the item you would like to use. In case it is difficult for you to come directly to one of our studios, you can have a look at the website below to see which are the items available for rental or purchase: Available kintsugi pieces.
Please note that, although the list is regularly updated, there may be differences between the products displayed on Etsy and the current items available at our studios. If you are set on using a particular kintsugi piece, please make sure to contact us in advance. Some of the pieces we have are exclusively reserved for our rental services and cannot be purchased.
Regarding the delay for rental, an item can be picked up/shipped for rental on the same day you contact us , provided the item is currently available.
2. We will provide an estimate for the rental fee based on the number of pieces you wish to rent and the length of the period during which you would like to use them. The indicated amount will have to be paid when you come pick up the kintsugi item(s) at out studios. If you request for the item(s) to be shipped to you, the rental will then have to be paid upon delivery.
How To Use The Kintsugi Items
Rented items can be used for photo/video shoots, but not only. Since Tsugu Tsugu exclusively uses traditional kintsugi, which is completely food safe, when restoring ceramic pieces, all the kintsugi pieces available for rental can be used for serving food and drinks.
Although urushi repair is very strong and durable, some precautions still need to be taken when handling pieces restored with kintsugi. All kintsugi pieces should be used with care an returned in perfect condition.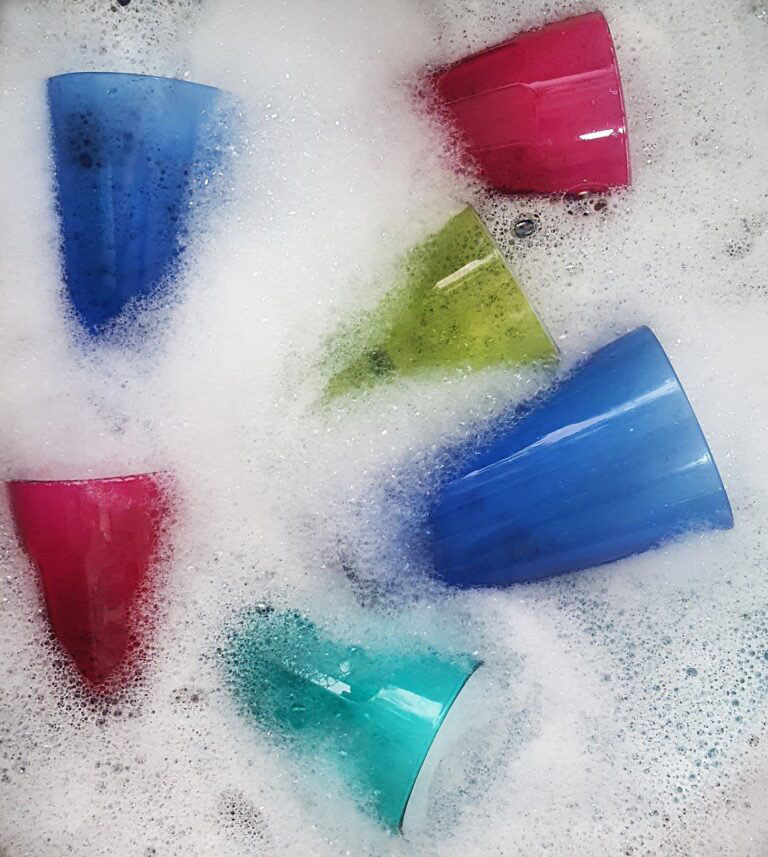 It is very important to note that kintsugi items CANNOT be used in a microwave, an oven, a dishwasher or over an open fire. When eating, you should make sure that you do not damage the gold finish with knives.
In addition, when hand-washing kintsugi items, you should make sure not to scrub too hard on the restored areas and not leave the items soak for hours in water.
How Much Does It Cost to Rent Kintsugi Pieces ?
The rental fee for a week amounts to 10% of the selling price of the object you have picked(the minimum price is 1,000 yen + tax). In the case you have picked an item well before the start of your project, you can reserve the item until the start of your project so that it does not get sold before then. However, a fee will apply for the period during which the item stays off the shelves for you. If you wish to have the item(s) shipped to you, please note that you will have to cover the cost of shipping (twice). In addition, should the payment be made by bank transfer, we do not cover transfer fees.
As of October 1, 2021, here is the pricing we apply:
The cheapest item available for rent : 490 yen+tax/day(Selling price:4,900 yen+tax)、
The most expensive item available for rent: 3,980 yen + tax/日(Selling price:39,800 yen+tax)
If the item you are rented is not reserved already by another client, it is possible to extend the rental period. The extra fee to be paid will be calculated based on the number of extra weeks you wish to add to the original rental period.
If you add a credit to Tsugu Tsugu Inc. (with a link to this website) in the pictures /videos/events done with the kintsugi pieces, we will offer you a discount of 500 yen !!
How to Renturn The Rented Items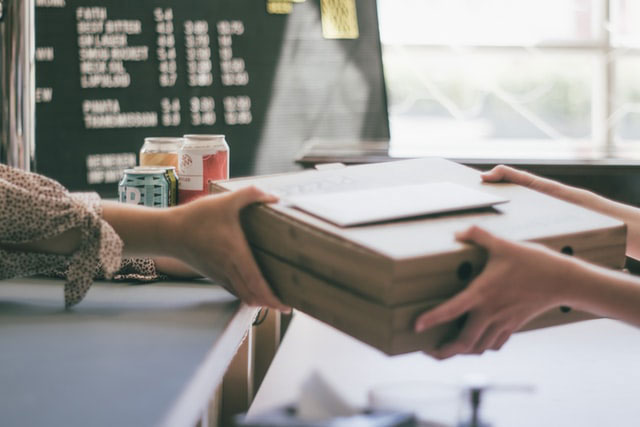 You can return rented items directly to our studio in Ebisu or ship the items back to us.
Rented items should be returned to us by the date that has been agreed on. You can return them by coming to our studio in Ebisu or shipped the items back to us. Please make sure that all the items are well wrapped and protected as they should be before shipping them to us. If you had the items shipped to you in the first place, do not hesitate to reuse the cardboard box and the bubble paper we had used for shipping.
If the rented item(s) are return after the date that had been agreed on, extra fees will apply. These extra fees will have to be paid upon the return of the rented item(s) at our studio. If the rented item(s) are shipped back to us, e will then request you to proceed with the payment of the extra fees by bank transfer.
About Tsugu Tsugu: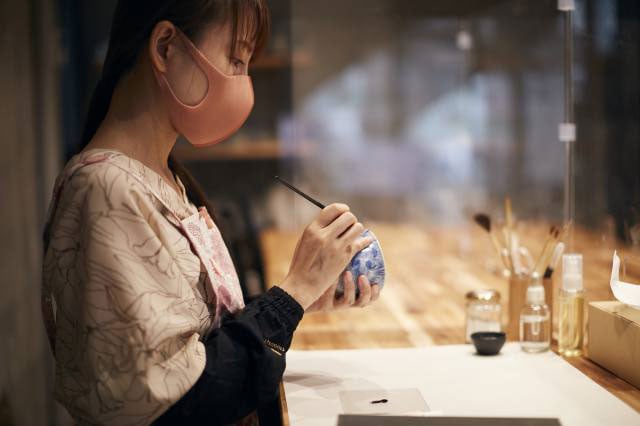 Tsugu Tsugu Inc. is a company specialized in kintsugi products and services.
Kintsugi is a beautiful art. Each kintsugi repair conveys the passion and hard work of the artisan that spent hours doing it. Behind each repair, there is also the magic of urushi, the sap of the lacquer tree, which requires a lot of time to cure properly. On average, it takes 3 months to complete a full repair with traditional kintsugi. With kintsugi, you need to be patient. There is no shortcut. It takes time to make art, but the result is really worth it.
Since kintsugi takes time, it is often difficult to get your hands on kintsugi pieces available to be used for personal or business projects. With our kintsugi piece rental services, we intend ease the access to kintsugi pieces and help promote the art of kintsugi in and outside of Japan.
How to Contact us: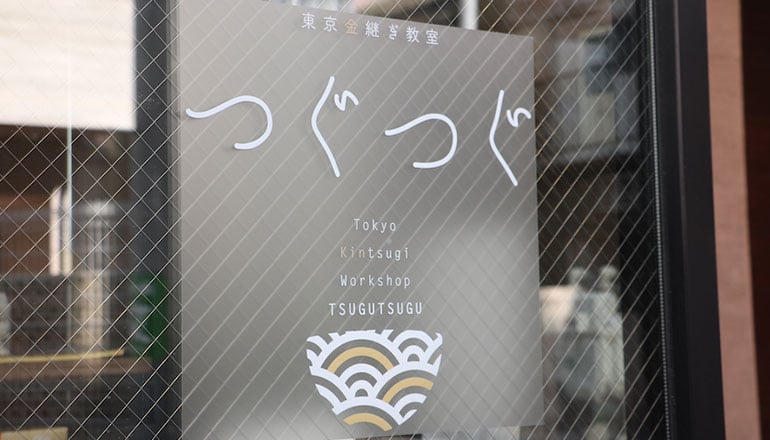 Tsugu Tsugu Inc. – akikito apt 1F, Ebisu 2-21-2, Shibuya-ku, 150-0013 Tokyo-to
✉ info@kintsugi-girl.com
☎ 03-6879-0940
Business Hours:10:00 – 18:00
At our studio, you can take kintsugi classes, have broken ceramic pieces restored and purchase kintsugi supplies, such as the TSUGUKIT, a kintsugi kit suitable for beginners.